You may have heard the chatter of a new trend taking the fashion and interior design world by storm, but before you scoff at yet another trend, the latest buzz around 'quiet luxury' might be just what you've been yearning for. But what exactly is 'quiet luxury', and why is it suddenly so popular?
Quiet luxury is an interior design trend emphasizing understated elegance, timeless appeal, and high-quality materials. It's a movement that prioritizes simplicity and refinement, creating serene, calming spaces that reflect a sense of sophistication without ostentation. It is, in fact, a new kind of minimalism; a more relaxed version of the cold, clinical trend that no longer, if ever, brought us any joy.
Now, more than ever, we seek comfort and luxury in our homes; spaces that exude warmth, elegance, and serenity. We wish for pieces crafted from high-quality materials that will enhance our homes and our lives, while acknowledging the impact on the environment. It's pleasing to know that the 'quiet luxury' interior design trend is here to give us just what we need.
How to achieve 'quiet luxury' at home
Initially popular in the world of fashion, 'quiet luxury' offers a refreshing alternative to the chaos of modern life, allowing you to transform your home into a tranquil oasis without sacrificing sophistication or style. Here's how to get it right, every time.
1. Embrace warm minimalism in a bathroom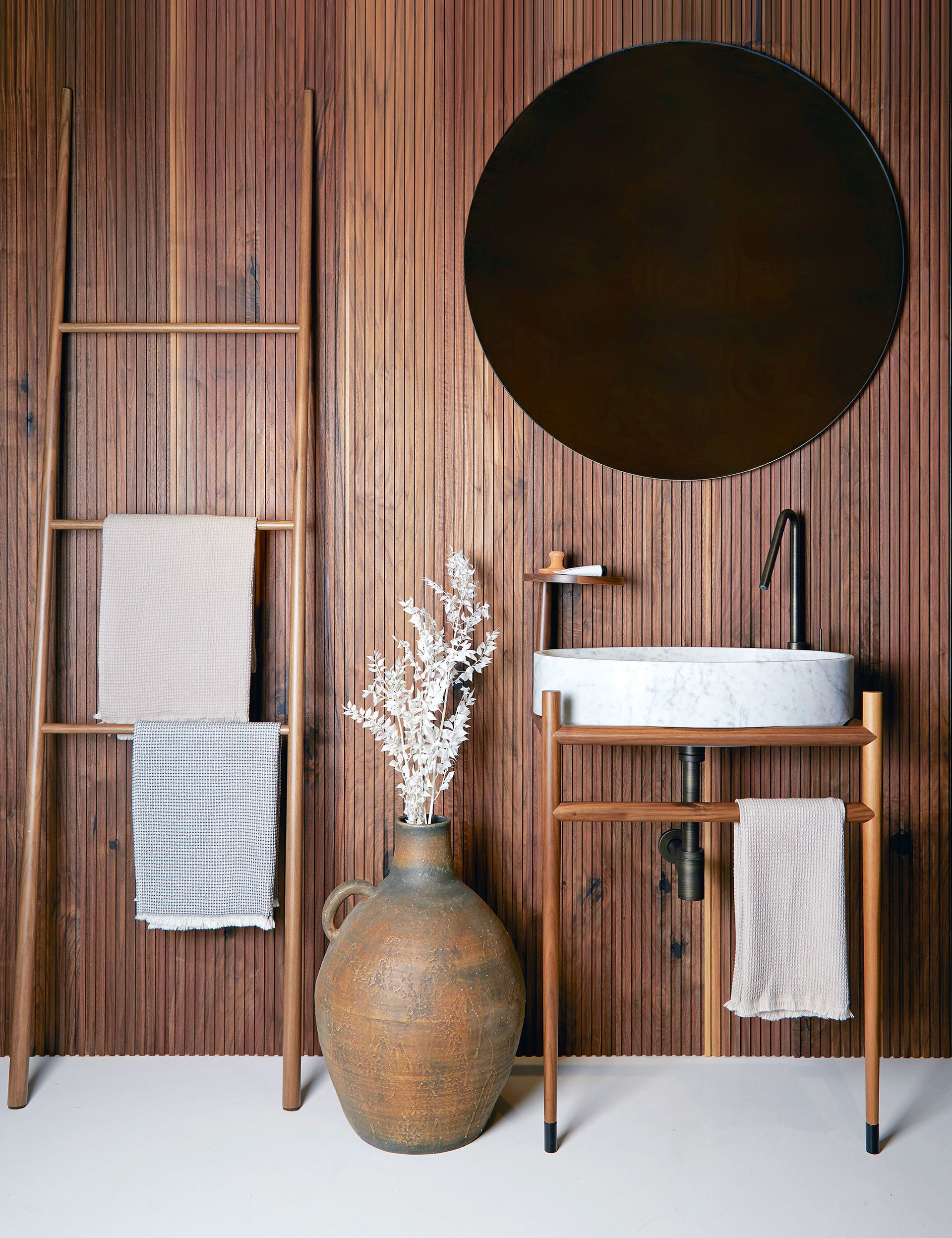 In a fast-paced world, what is quiet luxury? For many of us, it is simply about having more time for ourselves and the opportunity to relax away from the pressures of an 'always on' world.
'Bathrooms can now be so much more than purely functional spaces – they are the perfect places to embrace the latest trend for quiet luxury,' explains the head of design at C.P. Hart. 'More of our customers want to create an oasis of wellbeing at the heart of their home – somewhere that they can enjoy as a private retreat to de-stress and unwind. We call this trend "cocooning" because it's a way for people to wrap themselves in comfort and a quiet sense of luxury.'
For a cleaner, more modern alternative to warm minimalism, C.P. Hart suggests the Japandi design concept. 'An amalgamation of Scandinavian and Japanese aesthetics, the Japandi trend presents a less is-more statement that exudes confidence,' says Yousef Mansuri. 'Natural materials, especially woods like the rich walnut seen on this Copenhagen collection, are commonplace and perfect for softening a contemporary luxury bathroom while still leaning into the warm minimalism of the quiet luxury trend.'
Director of Design at bathroom brand, C.P Hart, Yousef Mansuri has been with brand since 2010, and has a history of working in the luxury bathroom and home spa retail industry.
2. Curate a luxury bedroom for deep slumber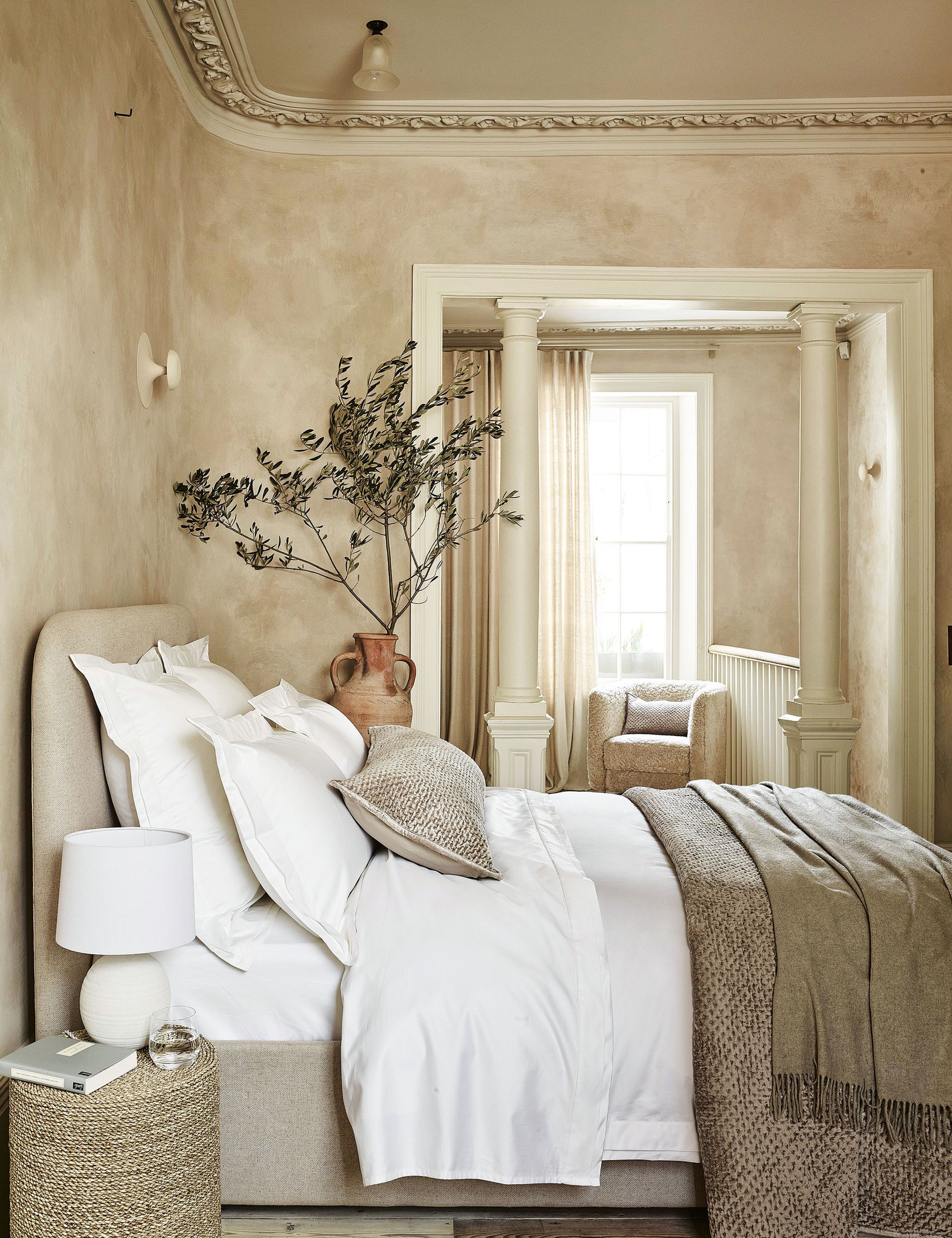 The bedroom is another wonderful space in the home to embrace the movement towards quiet luxury, and the emphasis here should be on curating a cozy and calm environment for rest and relaxation.
A hot bath and reading an (analog) book have long been the go-to bedtime relaxation techniques for many but these days there are more options. 'Surround yourself with lovely things – I have a large amethyst by my bed and aromatherapy oils to hand to enhance sleep,' says Natascha Dartnall (opens in new tab) of ND Studios. Some find that silk-covered weighted blankets help to reduce restlessness and aid in falling asleep faster. 
'Cocoon yourself with artwork and objects you love,' adds Natascha. 'Nature-inspired designs are popular with our clients. They don't have to be expensive – a beautiful photograph or framed pressed flowers can make a big difference. A rug is a luxurious addition, ideally on either side of the bed so you have something soft underfoot as soon as you get up in the morning.'
Your chosen bedroom color scheme is of equal importance, too. Color can soothe, warm, or nurture, and in doing so bring better sleep, make you feel more energized, or promote well-being.
Luxury bedrooms are deeply personal spaces and should be decorated accordingly, believes Farrow & Ball's color curator Joa Studholme. 'If you are a morning person who likes to jump out of bed and attack the day, then you are probably more suited to having a clean, light, uplifting color on the walls,' she says. 'Evening people will more likely embrace the neutral, womb-like shades. For a bedroom used purely for sleeping, serene colors will induce a good night's rest and a sense of calm.'
3. Choose gentle colors found in nature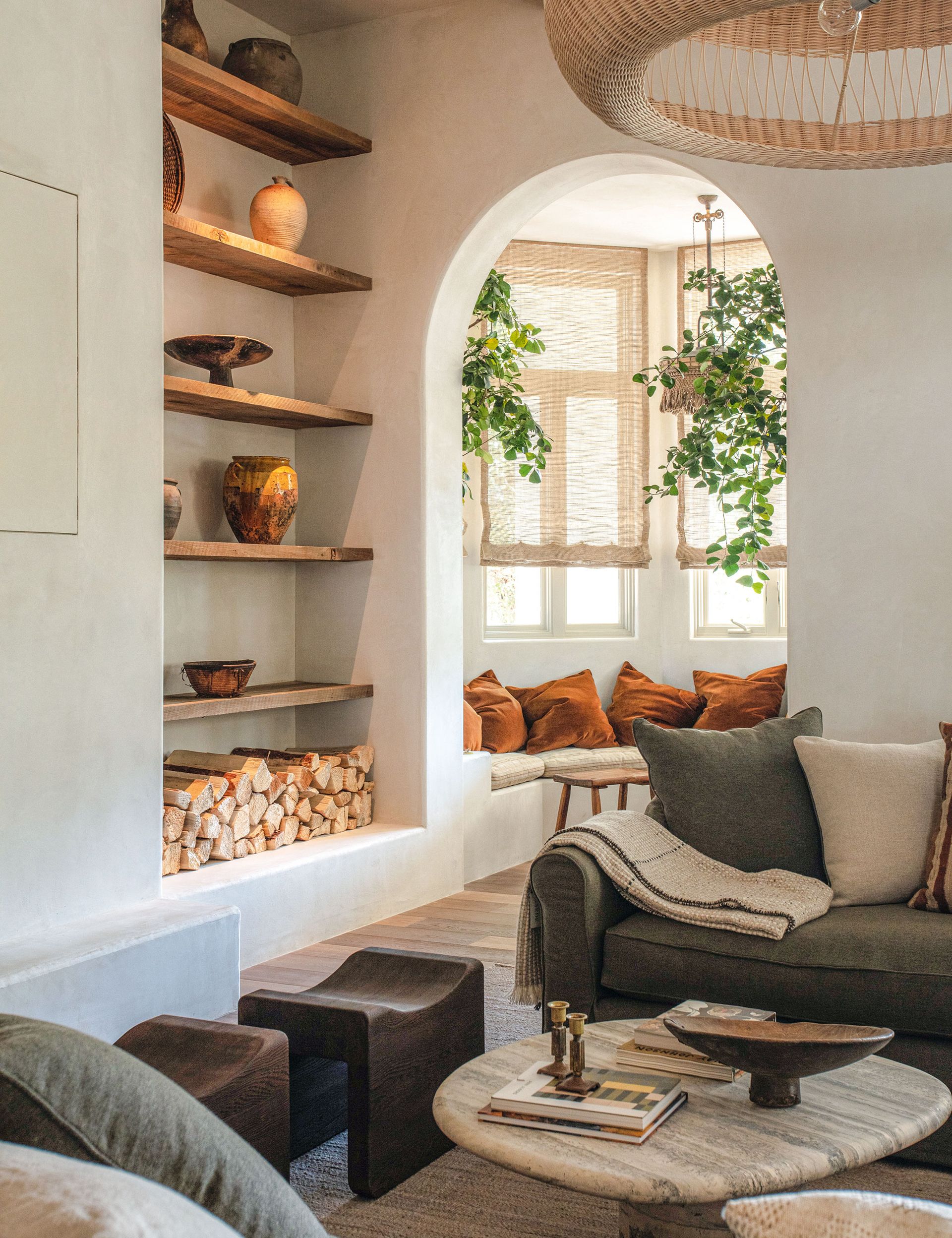 Renowned interior designer Jake Arnold's (opens in new tab) integration of contemporary Californian style and traditional British design has produced a space that delights with its sense of quiet luxury and comfort. 
As shown in this luxury living room, warm minimalism favors subtle, understated color palettes like organic neutrals and earthy browns. These gentle hues create a soothing atmosphere that aids relaxation and promotes warmth. 
Think of the movement towards warm minimalism as an escape from the world. People want and need soft, light colors to create soothing environments that help to shut off the noise. 
'The decline in stark, cool minimalism reflects our ongoing desire to make our homes, in which we've all come to spend more time, feel special and layered,' says Anthony Barzilay Freund, 1stDibs' (opens in new tab) editorial director. 'Comforting colors, particularly those that evoke nature and warmth, are visually interesting and also feel emotionally reassuring.'
4. Warm up an entryway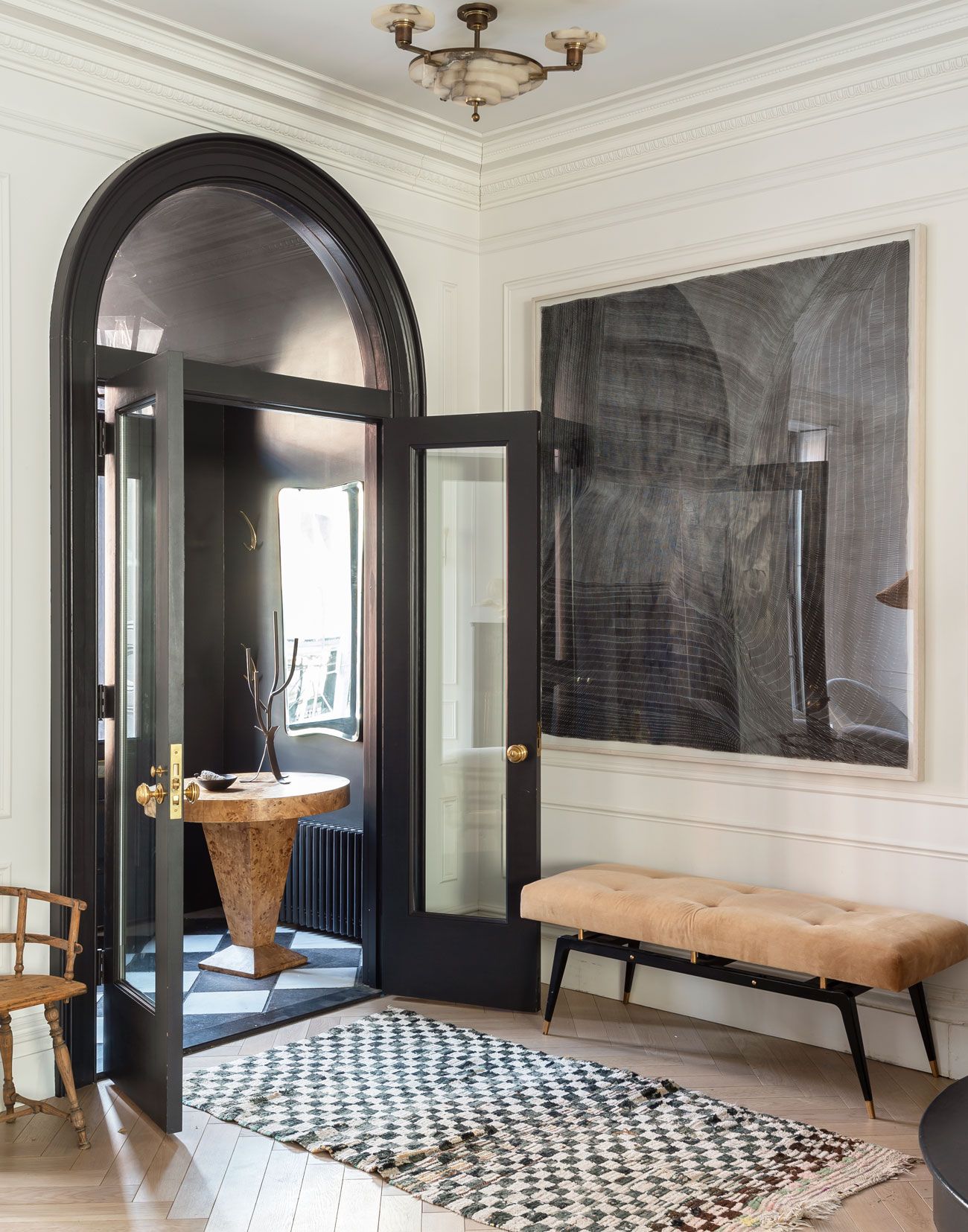 In this busy modern world, having a restful sanctuary to return to has never been more important, so it's no wonder that homeowners are turning to the principles of quiet luxury and warm minimalism at the entrance of the home. If there's any room in the home that deserves to feel warm and welcoming it's the entryway.
Here, interior designer Athena Calderone (opens in new tab) borrows from the principles of traditional minimalist design but adds an element of softness and warmth. 'I've balanced warm woods with blush pinks against a polarising monochrome backdrop, says Athena. 'The contrast of white walls with a black-painted arched doorway engages the eye without looking too harsh.'
While cool minimalism itself is rooted in the principle of ridding your home of clutter, chaos, and unnecessary furnishings. This new quiet luxury trend is all about harnessing the power of a 'clean' space that prioritizes a handful of key pieces and meaningful items. It is softer, more relaxed, and more liveable than ever before. 
5. Embrace the power of a beige palette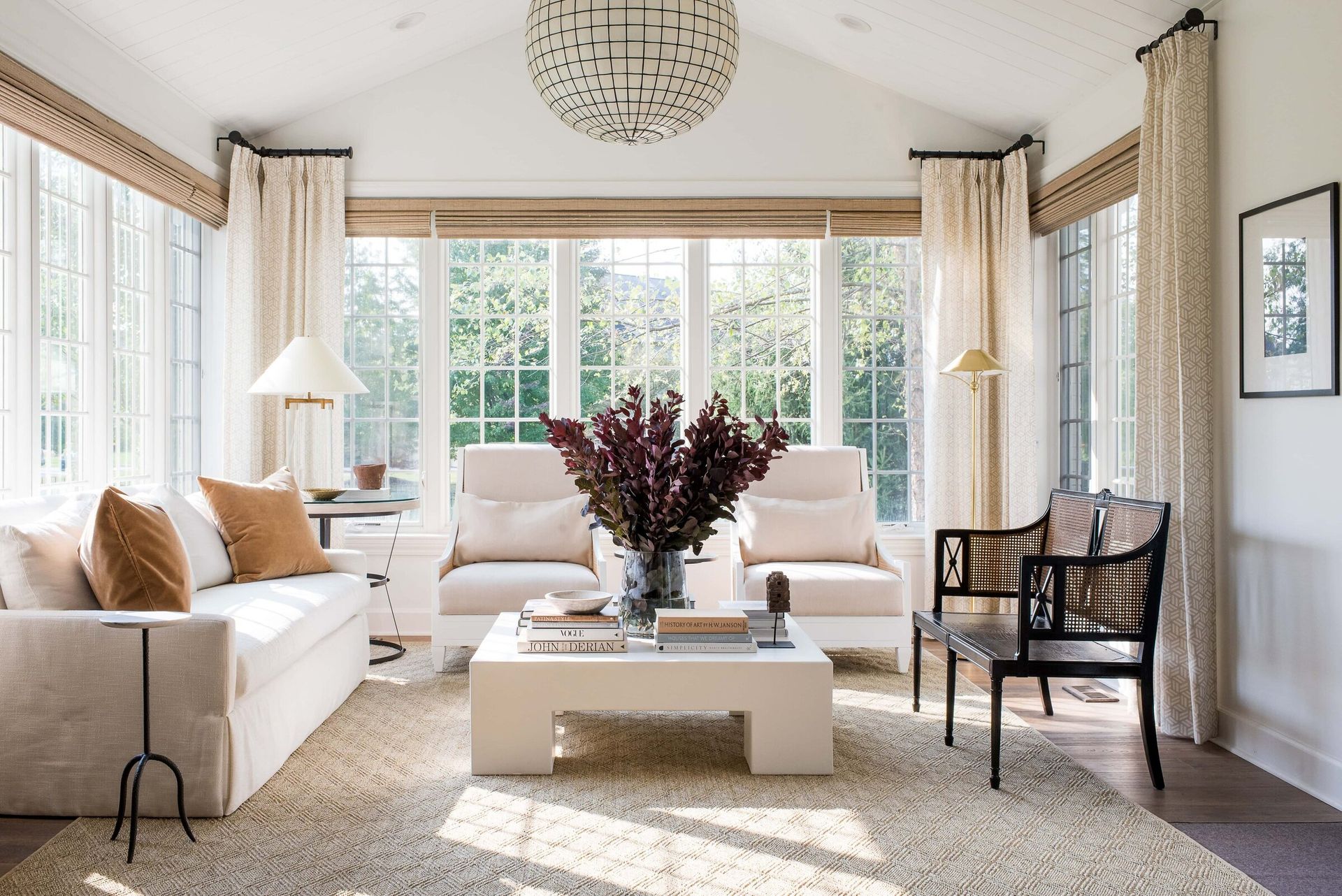 Where once all-white or cool gray interiors reigned supreme, we are now seeking something softer and more sophisticated; enter new neutrals.
'Not to be confused with cold and bland palettes, new neutrals are warm by nature,' adds interior designer Charu Gandhi (opens in new tab). 'Typically matt in finish, they have the ability to flex, and so it's possible for them to suit any type of home, be it traditional or contemporary – in fact, their elasticity is the reason we're calling them "new".' 
While they may seem like a safe choice, decorating with neutrals can be tricky to get right, but with some interior design know-how, neutral shades are the epitome of the quiet luxury trend. As an earthy pigment, beige is brilliant for bringing the nurturing qualities of nature into the home for a soothing scheme.
Above, Indianapolis-based designer Whittney Parkinson (opens in new tab) turned her client's dated sunroom into a masterpiece thanks to a peaceful beige palette. 
Interior Designer
Charu Gandhi is the founder & director of Elicyon. Charu Gandhi is a qualified Architect, registered with RIBA and ARB, who studied and taught at the Architectural Association. 
Whittney then began her career as co-owner of the architecture & interior design firm, MAWR Design, working with her father from 2008, until founding Whittney Parkinson Design in 2016. As a young designer in the field, Whittney designed projects varying from high-end residential to a vast array of multi-million dollar commercial projects around the Midwest.
6. Invest in materials that matter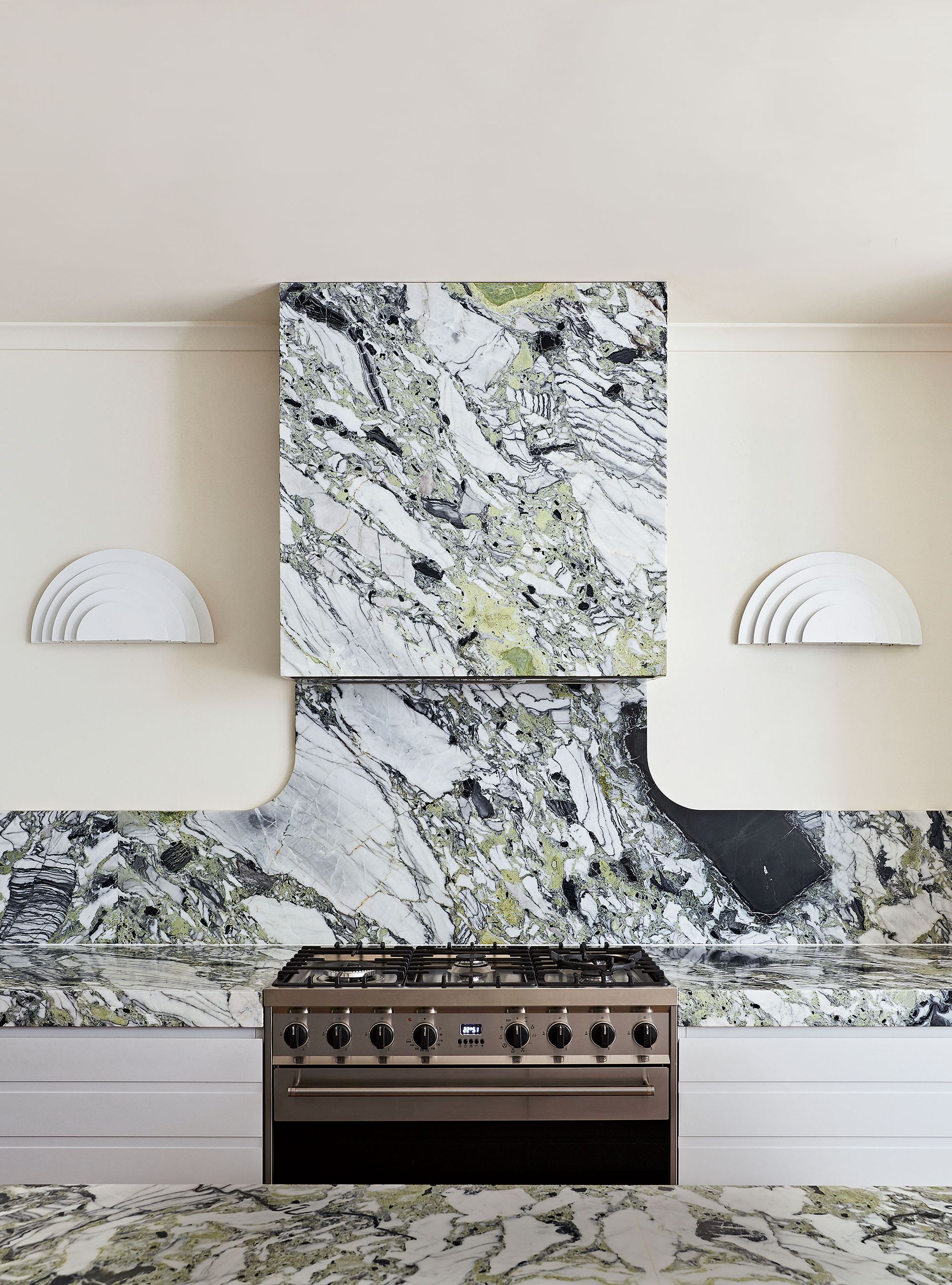 While every aspect of the home is important, the choice of materials, especially in a kitchen or bathroom is particularly so in a quiet luxury space, as it has such a visual impact. Consider the characteristics of each material to make the best choice for your lifestyle.  
There are no longer any rules when it comes to designing a luxury home: go with what connects with you personally – having said that, balance in your design is important. Some of the heavily veined marble-effect materials are awesome, but also strong, so avoid too many competing looks. 
When it comes to kitchen countertops and backsplashes, granite is another popular material that will exude luxury and quality, making it one of the best countertops for a kitchen. As a natural material, each slab of granite will be unique, ideal if you want an individual look with a timeless sense of beauty. It is also durable and relatively low maintenance once sealed. 
FAQs
What does quiet luxury mean?
Everyone in the design world is talking about 'quiet luxury'. The term itself is often described as understated elegance in a fast-paced, modern world. It is essentially a type of luxury that flies under the radar rather than shouts or screams. 
To channel this movement in your home, invest in authenticity and sustainability. Artisanal and handmade pieces are core to getting this look just right. Think natural materials, quieter color palettes, and unique craftsmanship.